Please Join us at the 2022 John Hartford Memorial Festival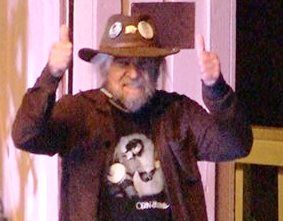 Where Does An Old Time River Man Go?
Our wonderful founder and visionary, John Hotze passed away March 29th, 2021. John stuck his neck out and created a unique gathering of kindred souls dedicated to preserving the music and legacy of his lifelong friend and our festival namesake, John Hartford. The John Hartford Memorial Festival is this gathering and the fulfillment of John Hotze's vision. Thanks to John's resilience and persistence, folks have been exposed to and reunited with the music and life of John Hartford. Please read this informative article about John Hotze that first appeared in nodepression.com, May 4th 2012. Click Here.
Stay In Touch and Keep Informed